Questions ❔❓ You Need to Ask 🤔 before You Hire 💰 a Personal Trainer 💪🏼 ...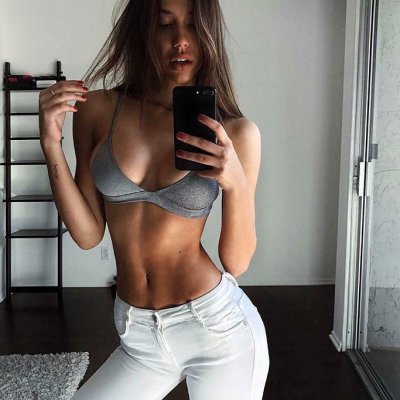 So you are in the market for a personal trainer and not sure where to start? Well congratulations on taking the first step in bettering your health and getting in better shape. Before you start this journey it is helpful if you have recommendations of a local trainer with a record of success and you should also be prepared with questions like in an interview. After all you are spending your hard earned money looking for someone to help you to work towards your results, so let me help you to get started. As a certified trainer with over a decade of experience, let me share with you what you should look for when searching for the perfect trainer for you!
One of the first questions you should ask the trainer before hiring them is if they are certified. And if they are ask them specifically what they are certified in. You should also confirm they have a CPR certification. This is a great start to begin with when hiring your trainer!
2.

What is Your Availability
Before you even go any further in your interview it would be smart to check with their availability. If your trainer has all spots open, it may not be such a good sign but if there is limited spots you are on to something. Just make sure the spots work for you and if so, go on to the next step of interviewing!
Ask the trainer you are interviewing to share their experience as a trainer. If they have stories of clients with goals similar to yours ask them to share this. This will give you a feel if this is the right trainer for you. For example, if this trainer only works with body builders your weight loss goals may be different from her past focus. Find a trainer that gets you and has comparable experience to your goals!
4.

What is Your Cancellation Policy
Not that you plan on cancelling on your trainer but things come up and most trainers have strict cancellation policies. I allow my clients 3 last minute emergency cancellations and after this they have a nominal charge since this appointment is held open for the particular client. Some trainers will not allow any last minute cancellations without charging a fee. So find out what your trainer's cancellation policy is and make sure it is fair.
Ask the trainer you are interviewing just what their focus is for their clients and their beliefs. If they believe in a strict diet and 7 day a week workout program, it just may not work for you. Make sure you are both on the same page before you hire a trainer. And if so, give it a go!
6.

Are You Passionate about Fitness and Health
Okay, so make sure your trainer loves what they do and it is not about earning a dollar. I have been in the industry for over a decade and I absolutely love what I do because I love fitness and love to help people amaze themselves with great results. If you find a trainer that loves what they do and cares, you will be in great hands on a path to success!
7.

Do You Have a Nutrition Background
Last but certainly not the last question, ask the trainer you are interviewing if they have a background in nutrition. Most trainers are either certified in nutrition, nutritionists or have other certs in nutrition. This is ultra-helpful because if you are trying to lose weight and see results, eating healthy is key. See if your trainer can help you with a meal plan.
8.

What Experience do You Have
It's not just the certification, you want to know that they also practice what they preach or do to speak. You want to make sure that their practices are right, you want to know you'll be corrected when making mistakes, and you want to know that they can work with someone of your skill level; no matter how little or advanced it may be.
9.

How do They Handle Injuries
There's always a risk of injury when you're exercising, even if it is with a professional. You want to know if they have strategies to prevent injuries and if they're capable of working you to the max without causing an old injury to flare up.
10.

Do They Have Specialized Training
While they may be accredited as a trainer, if you're working towards certain goals, you want to find a trainer that will help you get there. There's specialized training they can take beyond a trainers degree such as YogaFit, CrossFit certs at different levels, Pilates, etc. so it's always good to know they can help you achieve what you're working for or even allow you to learn something new.
So are you ready to hire your best trainer? Then follow my questions to hiring the perfect trainer to work with you to achieve the amazing results you deserve!
{{#comments_count}} Show Commnents ({{comments_count}}) {{/comments_count}}