If this is the year you have vowed to get fit then you will love these exercise infographics. The fabulous thing about exercise is there are so many different options for all ages and abilities. So have a look at these fabulous exercise infographics to help you achieve your fitness goals this year.
Table of contents:
1

Easy Fitness

Sometimes, the word exercise leaves people petrified but it's just a word and actually, everything we're doing it exercise. Exercise is just moving and we're doing it all the time! Have a look at these simple ways to burn calories. No gym membership required! This is one of the best exercise infographics for your perfect body.
Source: tribesports.com
2

Planksgiving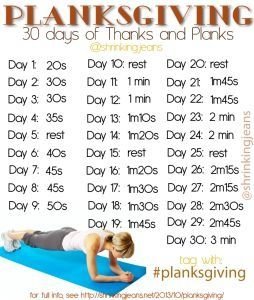 I think I just love the name of this infographic! Planks are hard work but they're worth it. Have a look at this great infographic for a plank schedule which is perfect for your core and more!
3

Happiness and Fitness

Ok, I've sneaked this one in for all you exercise haters out there. Exercise is actually proven to be better than any antidepressant but no one is going to tell you that because it's free and it means the pharmaceutical companies will lose billions of dollars in revenue. So, if you're feeling low, get up and go!
Source: visual.ly
4

Personal Training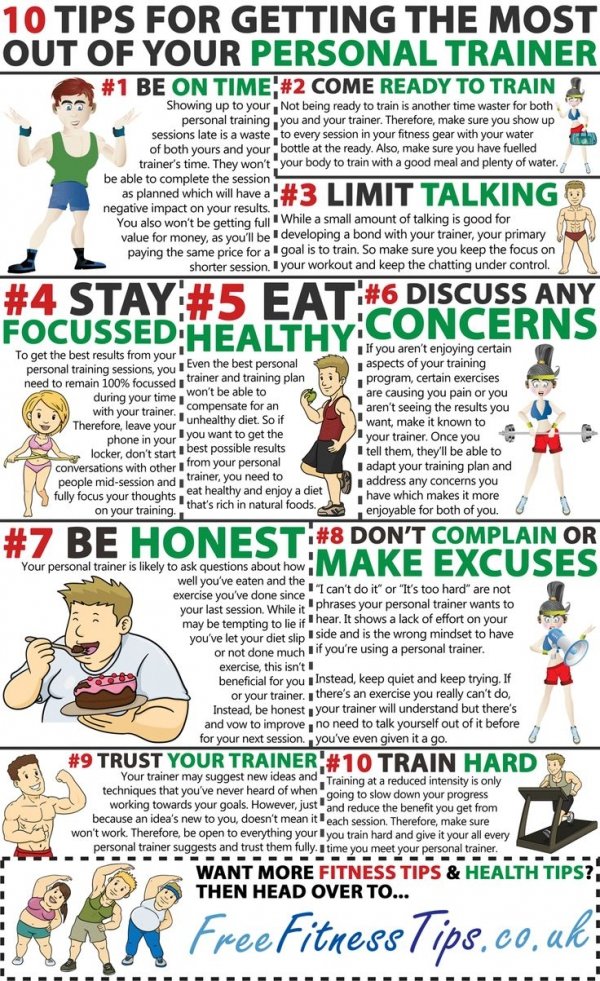 If you have a personal trainer or you're thinking of hiring one, have a look at this great infographic for ways to get the best out of them.
Source: freefitnesstips.co.uk
5

No Gym Required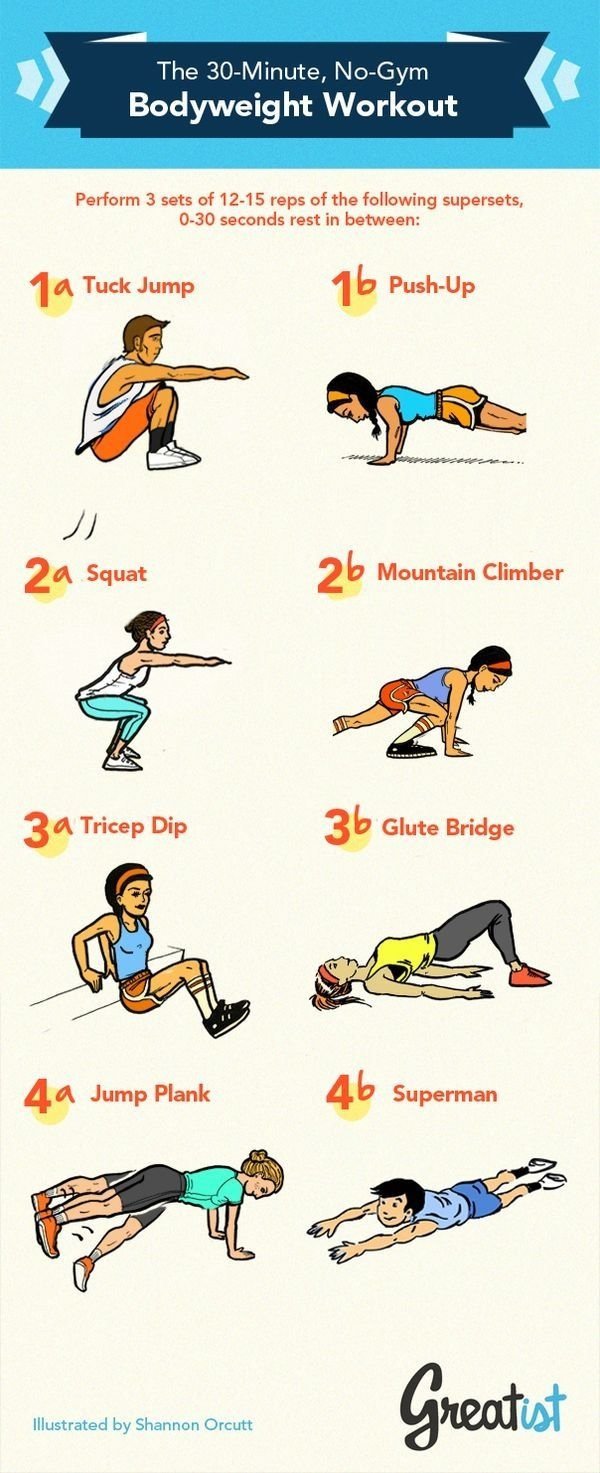 You don't need a thing in order to get fit. All you need is you and this infographic has some great moves for a total body work out.
Source: health-fitness-101.com
6

It Takes Two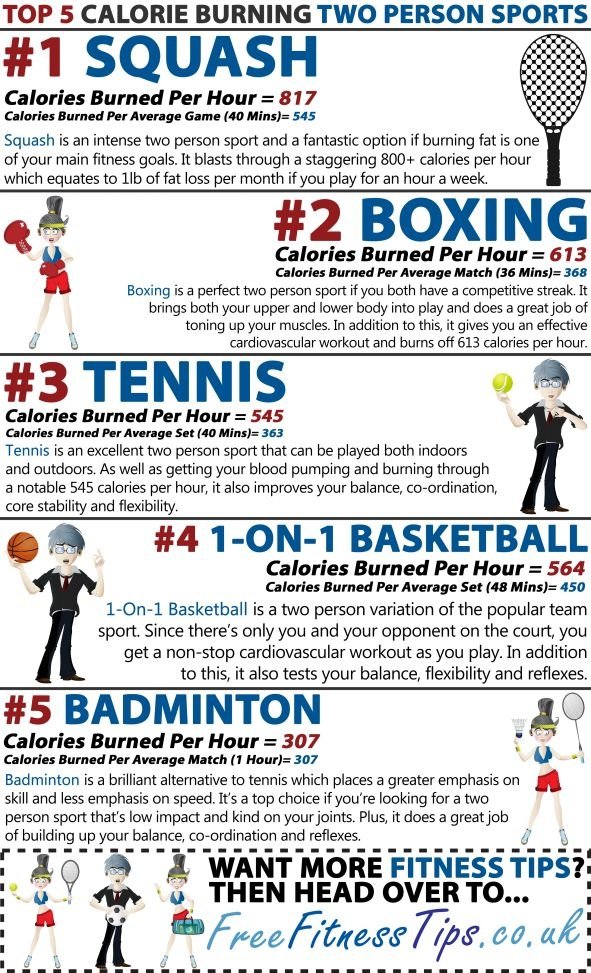 If you're more of a two-person sport kinda gal, this infographic tells you how many calories you can burn in a work out.
Source: freefitnesstips.co.uk
7

Super Stretches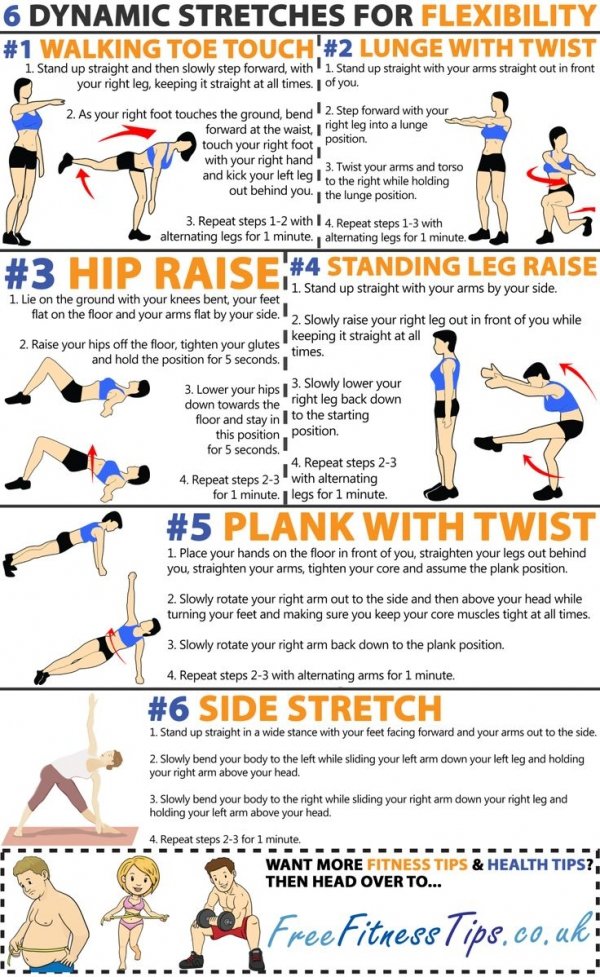 Stretches are important but they're often missed out of the work out. Have a look at this infographic for some stretches to incorporate into your work out.
8

Fitness Tips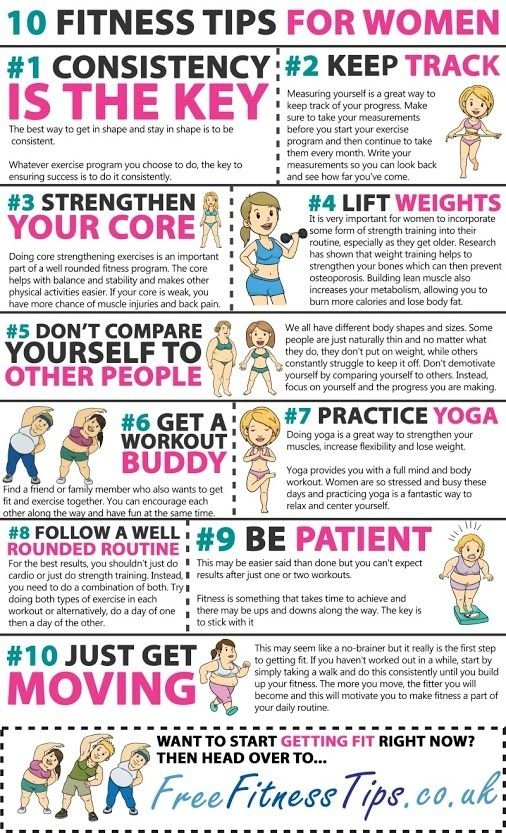 A wise man once said that happiness is the way not the destination. I think the same can be said about fitness and this super cute infographic tells you how to make fitness a part of your life.
Source: freefitnesstips.co.uk
9

Boost That Metabolism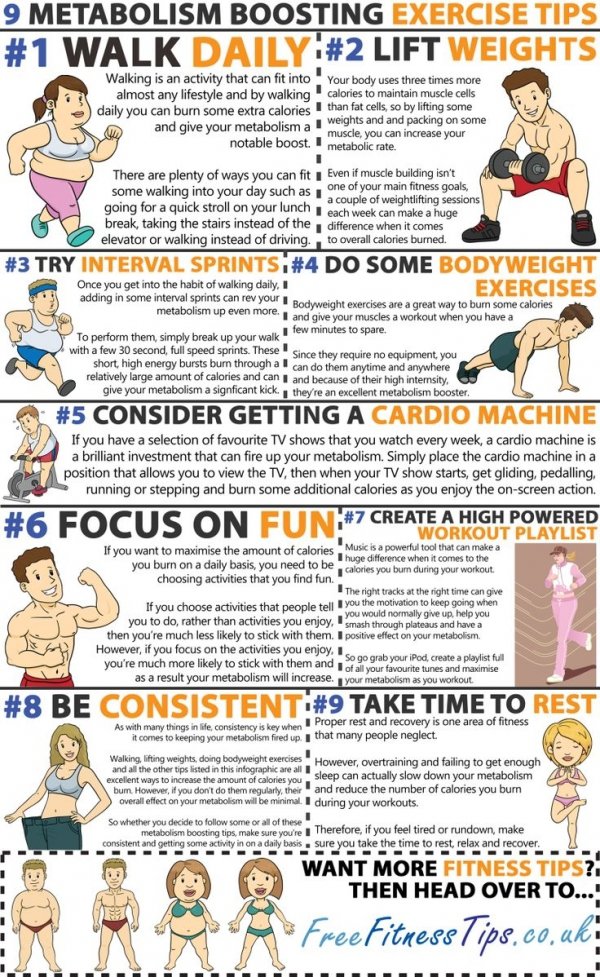 If you're looking for ways to boost that metabolism through exercise then have a look at this great infographic for some hints and tips.
10

Say Yes to Yoga

Yoga really is great for both the body and mind and if you're interested in some yoga poses, have a look at this infographic.
11

Standing Abs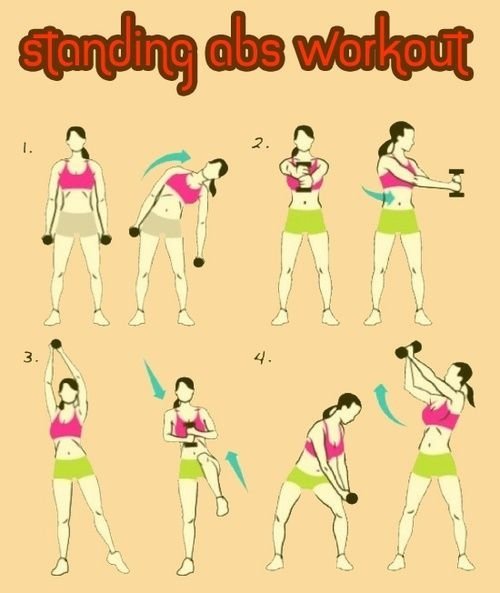 If you're looking to tone those abs then this infographic is perfect for you.
Source: fitspiration.tumblr.com
12

Resistance Bands

Resistance bands are brilliant for toning and strengthening. Use this infographic for tips on how to best use your resistance bands in your next work out.
Source: kamafitness.ca
13

Cardio Burners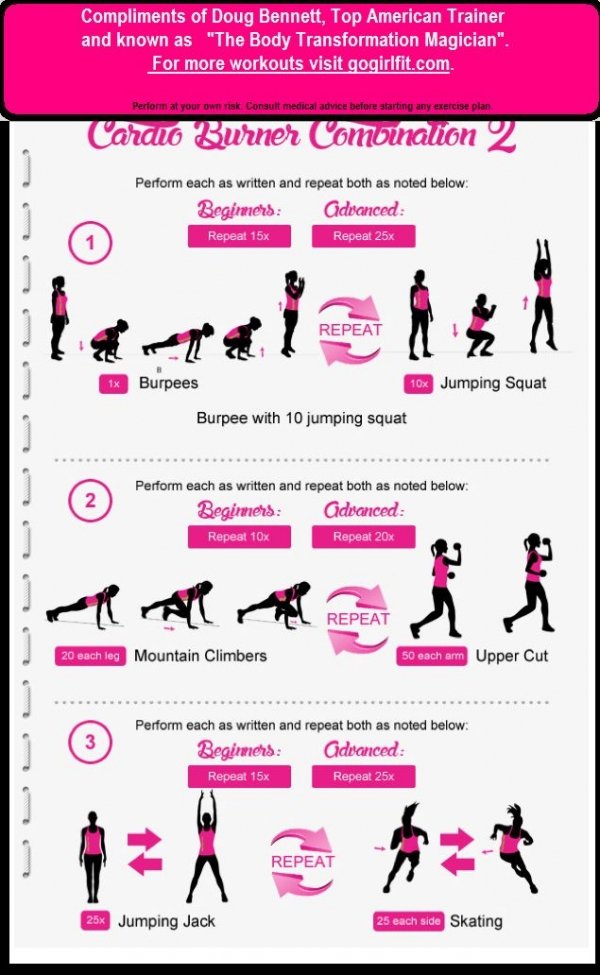 Feel the burn with this fabulous cardio burner infographic.
14

Biggest Loser Training Tips

Fancy hearing a few tips from the Biggest Loser trainers? Well, here they are in one inspirational infographic.
Source: biggestloser.com
15

Tone That Butt

If you want to tone your booty then check out this infographic for your best butt ever!
Source: urbanewomen.com
16

Terrific Team Sports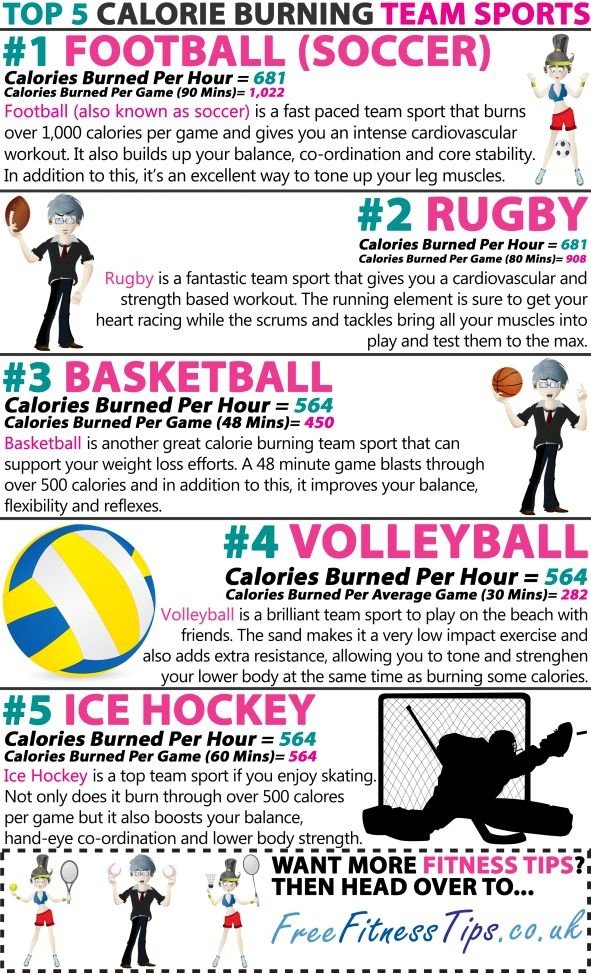 If you're interested in getting involved in some team sports to help you achieve your weight loss goals then this infographic will get you motivated in no time.
Source: freefitnesstips.co.uk
17

Kettlebells

I love kettlebells and this infographic will help you achieve your fitness goals through using this fabulous piece of equipment.
Source: gbpersonaltraining.com
18

Running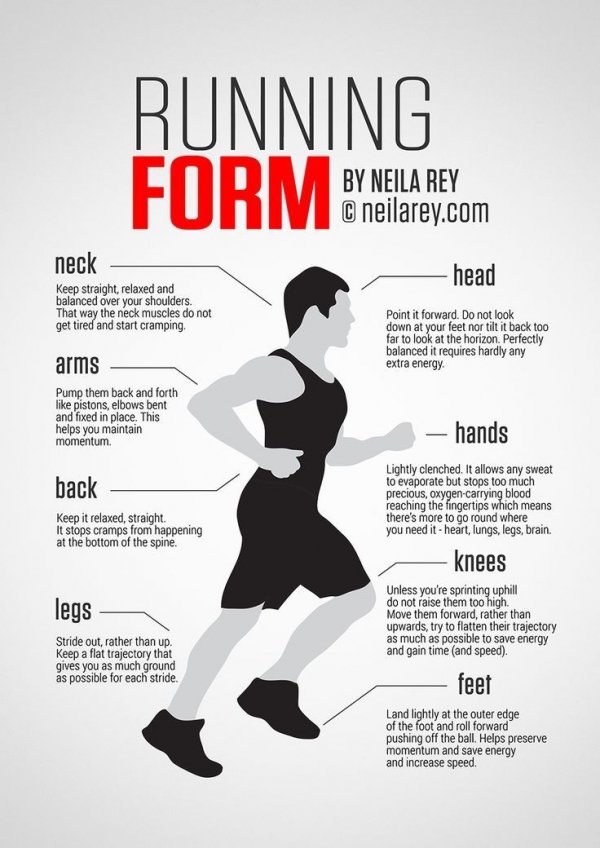 Get the best from your running with this infographic.
Source: neilarey.com
19

Sexy Legs

You're one step closer to the legs of your dreams with this infographic.
Source: cosmopolitan.com
These are some of my favorite fitness infographics. Which is yours?
Please rate this article