Why You Should Cancel Your Gym Membership Now ...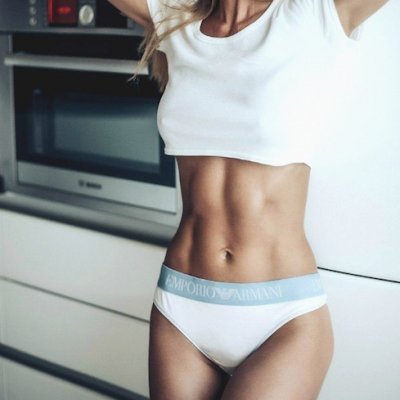 A gym membership may not be something that you need in your life. There are some good reasons to cancel that you should consider. It can save you both time and money. You can still get a great workout in each day without a gym membership. These are 7 inspiring ideas that are much better.
Why have a gym membership when the whole world can be your gym? There are so many places that you can exercise for free right outside your door. You can walk, jog or bike practically anywhere you live. You may even be lucky enough to live in an area near a great park or walking trail. If you live in a more rugged area then hiking is an easy workout for you to accomplish.
2.

Try the Couch to 5K Workout
This workout can change your activity level from completely sedentary to a true runner. I've actually followed this program and found it very motivational. You can find instructions for it on Pinterest or download an app to give you daily guidance. It's a running program for complete beginners. It starts you out slow and helps you increase your strength and endurance a little more with each workout. You'll be so proud of yourself when you run your first 5K.
3.

Subscribe to the Commercial Break Workout Plan
Love to watch TV but feel guilty about it? You won't when you follow this exercise plan. Use the commercial breaks to get your workout in. You can put in some powerful cardio in those long ads. You can do your own routine or look for one online that offers you instructions. Whichever you choose, you'll feel good about the fact that you're no longer a couch potato.
4.

Sign up for the Nike Training Club App
This training app is amazing and it's completely free to download. Who needs a gym membership with an app like this one? It offers you over 100 different workouts to choose from so you'll never get bored with your routine. The workouts vary from low to high intensity so there's something for everyone. You can customize your workouts to target any problem areas you're concerned about, too.
Spin classes are very popular right now so chances are high that there's one offered near you. If there isn't, look into another fitness class you might be interested in. Fitness classes offer some advantages over an open gym membership. Classes start at certain times so you have to be there. It isn't something you can keep putting off until it's too late in the day for a workout.
6.

Use Your Home Gym Equipment
Most of us have at least a few pieces of gym equipment at home. Why not use it? You can workout at home for nothing. With the money you save, you can buy new workout clothes or treat yourself to a shopping spree. Pull your exercise equipment out and dust it off; there's no reason not to use what you've got.
To use the phrase that's geared toward motivating children to be more active - get out and play! Being active doesn't have to mean making a daily trek to the gym. It can be something as simple as playing a game of volleyball or basketball with your friends. Do whatever activity that you enjoy. As long as you're moving and getting your heart rate up, you're getting a workout in. Why not have a great time while you're doing it?
These are 7 reasons you should consider cancelling your gym membership. Which one of these sounds like a good workout alternative to you? I always love hearing from you!
{{#comments_count}} Show Commnents ({{comments_count}}) {{/comments_count}}