Gym to Office: How to Go from Workout to Work ...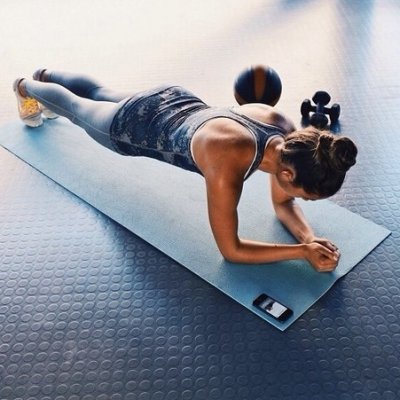 First thing in the morning before work or during your lunch break are both great times to hit the gym to work out. Trouble is, you can add some serious time on the end of your workout with getting cleaned up ready for work. It might seem you spend as much time working out as getting ready. Put an end to that with these handy tips:
A great idea to make the transition from gym to office easily and without stress is to keep a checklist with you at all times that reminds you what you need to have. Having to deal with both a work bag and a gym bag can be confusing, so having a checklist to keep you in line is perfect. You can make it even easier for yourself by having the checklist on your phone or iPod rather than in a diary.
2.

Plan Your Shower Routine
Whether getting in an early pre-work gym trip or simply exercising by running or cycling to work from your home, make sure you always know what the easiest shower situation is likely to be. A gym with great shower facilities is a must, and it would be an added bonus if your office block, like so many modern buildings now do, had a shower block of its own. It is vital to get the workout funk out of your system before you begin your day!
3.

If Showering Isn't an Option, Try the Next Best Thing
If unfortunately your workout regime and its location does not afford you the luxury of a shower, improvise as best you can by keeping a convenient carry bag with all the on-the-go cleaning essentials such as wipes, deodorant, body spray and a few hair products to bring you back to a more professional look. Give yourself a good freshen up in the ladies room and your colleagues will be none the wiser!
4.

Choose the Right Hairstyle
Going from the gym to the office is going to be made all the more difficult if you need to curl, straighten or generally fuss with your hair. If you want to make gym-to-work a regular thing, make your hairstyle fit that decision.
5.

It's All about the Planning
You should always make the call on whether to go for an indoor or outdoor workout based on the weather forecast for the day ahead: if it is going to be ultra humid or potentially rainy then head down to the gym; if you have a big important meeting at work, then perhaps just a casual jog to the office. Your workout should reflect the prospects of the day ahead in order to minimize your efforts when it comes to getting in to the office in a professional manner.
6.

Be Discreet in the Office
One thing to remember is not to just throw your sweaty gym bag on to your office desk and leave it there for the day. After all the effort you've through to actually exercise and then make yourself look amazing for work again, why would you want to put your colleagues off by making them smell your used sports clothes all day? Find a nice cupboard or locker and leave it in there!
If pre-work exercise is something you are really committed to keeping up, then a good idea is to try to enlist some of your colleagues to join in too. Whether it's a meet up at the gym or a group run to work, having others around you with the same goal will help to keep you inspired and motivated. Colleagues will be more accepting and sympathetic if they're doing the same as you.
Most importantly of all, remember to have fun with it. Exercise is easiest when you are enjoying it, so let loose in the early hours of the morning before a long day of work begins and pretend you are a Wonder Woman sprinting to save the world! A great playlist always helps and listening to music can distract and make the time really fly.
Like everything, organization, planning and common sense goes a long way in successfully moving between the gym and work. Do you go to the gym straight before work or during the working day? What tips work for you?
{{#comments_count}} Show Commnents ({{comments_count}}) {{/comments_count}}