The 7 Best Exercises to Tone Your Arms to Prevent Bingo Wings ...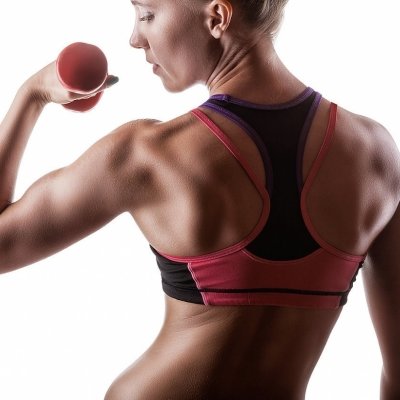 Want to know the exercises to tone your arms and prevent bingo wings? If you are not familiar of what bingo wings are, they are the hanging fat that swings from a woman with untoned or overweight upper arms when they are raised and shaken while shouting "Bingo!" If you do not play Bingo at least you are in the clear from this but why be unsatisfied with your body?! Let me share my trainer tips to help you get rid of Bingo wings! And by the way, why are they even called Bingo wings? They do not allow you to fly and if you could fly, you might fly away from them! Okay, so here are the exercises to tone your arms and some videos to help guide you to get going!
Tone up your arms by doing 3 rounds of these arm exercises, which include circles and other movements to work the accessory muscles in your arms. This is an awesome video to help you tone and tighten and the girl performing this looks super toned! Just start out with 1 set and add a set every other week to gradually build strength without overdoing it! And have fun! It may look silly but it works, so move those arms to prevent Bingo wings. Rest assured, this is one of the best exercises to tone your arms!
{{#comments_count}} Show Commnents ({{comments_count}}) {{/comments_count}}