Celeb 👩🏿👩🏼👩🏻 Insta Accounts📱 for People Who Need a Fitness 🏋🏼 Boost 🔝❕ ...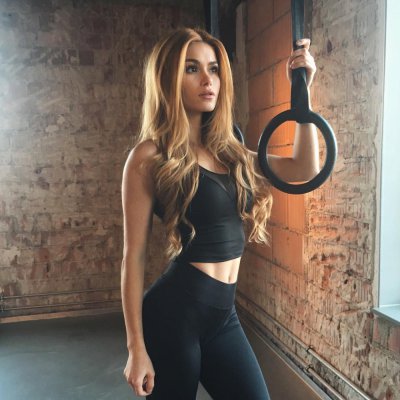 We've all gotten a little fashion inspo from our fave celebs on Instagram (Gigi Hadid, I'm looking at you), but did you know it's also completely possible to get a your daily fix of fitness motivation there, too? Here's all the proof you need, and a recommendation that you follow these lovelies, because their fitness game is that strong.
1.

Lea Michele Shares Fitspo Almost Every Day
2.

Zoe Saldana Really Just Had Twins?!
3.

Jessica Alba is Almost Too Pretty after Her Workout
4.

Alessandra Ambrosio Does More than Just Lounge at the Beach
7.

Miley Cyrus is Very Bendy!
8.

Reese Witherspoon Comes out Swinging (and Burning Calories)
13.

Britney Spears is Hilarious!
14.

Demi Lovato Burns All the Calories, Even in Winter
17.

Hilary Duff Has the Best Little Workout Buddy Ever!
18.

Nina Dobrev Nailed This Pose
19.

Gabrielle Union is Just the Best!
20.

Julianne Hough is a Tiny Blonde Whirlwind!
22.

Lena Dunham Runs like a Girl (and That's Marvelous)