7 Low Impact Workouts That Still Burn a Lot of Calories ...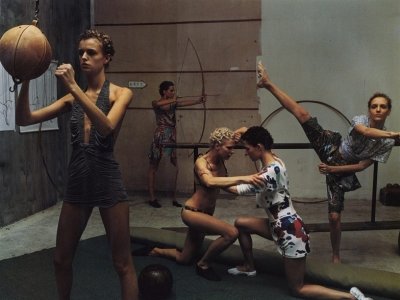 Did you know that there are low impact workouts that still burn a lot of calories? Yes, even if you are not able to exercise at a high impact level due to mobility or medical reasons, there are still great low impact workouts available to you. Low impact workouts can still give you a great workout and burn a respectable amount of calories without heavy impact on your joints. Anxious to know what these workout are? Then, here are the low impact workouts that burn a lot of calories:
Not up for a run today and needing a more low impact workout? Then go for a spin. You can join a class or if you have a spinning bike in your home gym, use that. This workout burns 250 calories in 30 minutes at medium intensity and you will finish your workout covered in sweat. This is one of the best low impact workouts because you can work hard without the stress on your joints.
Walking is a great low impact workout, burning 148 calories in just 30 minutes, while working your total body. Walking is great because you do not need any fancy equipment and has the convenience that you can do this exercise at any time. Just try and pick up the pace when you walk, to elevate your heart rate.
Trampoline workouts are no longer just for fun, they are an effective, low impact workout. You can begin your trampoline workout by marching in place, then go for several jump squats, then rest in a lunge on each leg, then repeat. This is a great workout in which you can burn 110 calories in 30 minutes without the impact of other exercises.
Get your dance on while you get your workout in and do some Zumba. If you are not up for doing this at a gym, purchase a DVD so that you can do this workout independently. Push yourself to the beat of the music, and have a great time burning 200 calories in just 30 minutes. Now that is motivation, right?
For non-runners who want to work some of the same muscle groups that runners do, an elliptical workout is the next best thing. Elliptical workouts work your larger and smaller muscle groups while working your cardiovascular system. And the best part of this workout is that you can burn 230 calories in just 30 minutes.
Burn 360 calories in just 30 minutes of lap swimming. Swimming is a great workout that eliminates the pressure on your joints by being in the water and it works your total body. This is one of the best low impact workouts that you can do. And if you hone your swimming skill, this is a workout that you can enjoy lifelong!
Rowing is a great upper body workout, specifically targeting the core. This workout burns 280 calories in 30 minutes. And this is a great way to switch up your workouts by trying something new. So get to gym for a great rowing workout and push yourself to the max!
Hope you enjoyed this list of low impact workouts. Which one will you try first? Here's to a happy, healthy year!
{{#comments_count}} Show Commnents ({{comments_count}}) {{/comments_count}}