7 Workout Classes to Take at Your Gym ...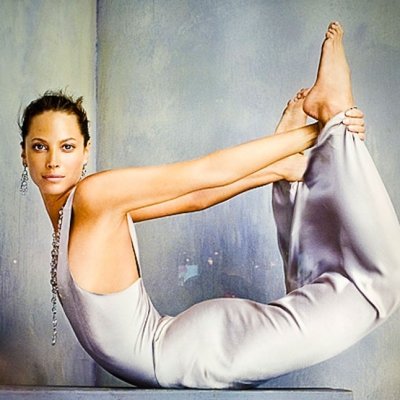 Whether you love to drip sweat from intense exercises or find zen from yoga, there are definitely workout classes at your local gym that fit you. Exercising on your own schedule is convenient but it can also get old pretty fast, so switching it up with gym classes that consist of your favorite things to do can make working out fun once again! Plus you can get professional help for your problem areas. So what are you waiting for? Look up workout classes at your local gym!
If you are looking for a way to shed weight quickly, Insanity would be one of the most recommended classes to take. This class requires plenty of energy and motivation, as it is one of the more intense workouts. However, your hard work pays off because you will burn approximately 800 calories per workout, if not more! Plus it is one of those workout classes that increases your metabolism and therefore allows you to burn more calories even after working out.
Zumba is one of the most popular workout classes currently sweeping the nation. The cool thing about this class is that it doesn't even feel like you are working out! An hour spent shaking your hips to the music while interval training just flies by without you even realizing how many calories you really burned. Plus word is going around that Zumba is a much more effective workout in comparison to step aerobics and power yoga.
The amount of calories you burn with yoga depends on which type of yoga your gym offers. For example, ashtanga and hot yoga will make you torch major calories in comparison to the regular yoga class. However, any type of yoga in general allows you to stretch your muscles, achieve higher flexibility and work toward a leaner appearance.
The name of the workout itself speaks for what lies ahead for your body. This military-style workout is guaranteed to put you back in shape. It is a mix of cardio, calisthenics and drills that will allow you to gain major strength and endurance while burning hundreds and hundreds of calories!
Pilates is a great class to take if you are looking for toning your body and gaining muscle without appearing bulky. Most of the Pilates instructors focus on strengthening the core muscles with a series of controlled movements. So if you prefer to have low-key sweat sessions, this might be ideal for you!
Working out should all be about finding a balance between weight lifting and cardio, which is why cardio sculpt classes are such great total body workouts. They combine lifting weights with bursts of cardio and therefore result in amazing, sweat-drenching workout sessions.
Ever need to get your frustration out? Boxing or kickboxing should do the trick! It is a fun cardio workout that demands extreme focus and endurance. However, you don't have to be a prize-winning boxer to keep up! You'll still be able to burn hundreds of calories while toning your upper and lower body.
If you currently hold a gym membership, use it fully and take up some classes with professional instructors. Your body will respond very positively to the change of workouts and you will see noticeable results much sooner. What are some of your favorite workout classes?
{{#comments_count}} Show Commnents ({{comments_count}}) {{/comments_count}}