7 Brands of Workout Clothing That Will Leave You Looking and Feeling Great ...
By Heather
As a girl who's all about a good workout, I'm also about finding fantastic brands of workout clothing to keep me looking and feeling my best when I'm exercising. Some of these brands are more common than others, but some of them are quite unique that you'll definitely want to put on your radar. When I shop for workout clothes, I don't just want something that fits, but I want it to also flatter my shape and fit into my routine. I don't want a pair of pants or a bra that irritates my skin, leaves me pouring in sweat from the fabric, or doesn't hold up well. Check out these great brands of workout clothing and look for them next time you're shopping for your next workout outfit!
---
1

Nike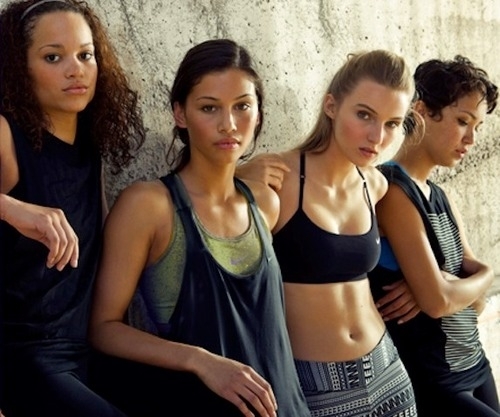 Nike is one of the most popular brands of workout clothing, along with popular brands of workout shoes. I mean, who didn't grow up owning or wanting a pair of Nike's, right? I know I did! Nike makes a great selection of workout clothes that not only fit well, but also tend to work really well if you're sweating a lot or doing heavy and intense training. To save money on workout clothes, I always visit a Nike outlet store instead of buying directly from the mall or through a Nike retail store. You can also save a huge amount of money on Nike clothes online. Be sure to pick up their fantastic line of workout shoes while you're at it, which range from running to walking, track and field, HIIT training and more.
---
2

Reebok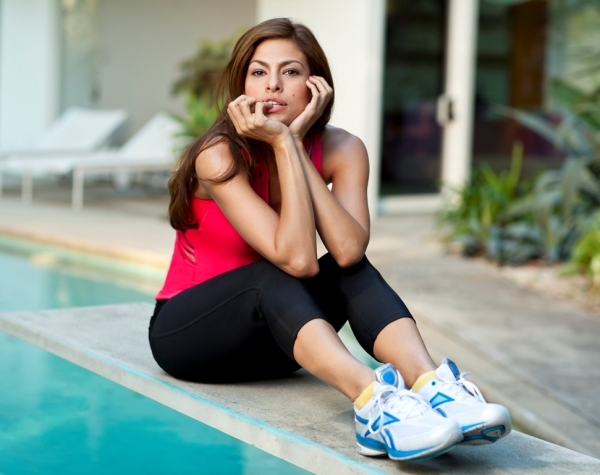 Reebok is another fantastic and quite popular brand of workout clothes that I love. Their walking shoes have always been some of my favorites and I love their workout tees and tanks, which are super comfy. Many come lined in fabric that prevents excess sweating, such as their fantastic line of pants and shorts. I love Reebok's track shorts, which keep you cool and covered at the same time. Their line of workout equipment is also amazing, ranging in a workout stability ball to workout bottles and more.
Trendinig Stories
More Stories ...
3

Under Armour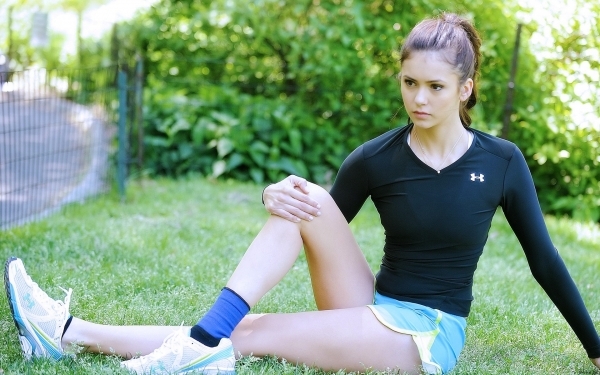 Under Armour may not be the cheapest line of workout clothing, but they are one of the best. I specifically love their winter workout gear, which is the warmest I've ever worn. It is specially lined in fabric that keeps you from sweating, but also keeps you warm so your muscles don't suffer during your workouts. They also have plenty of fantastic gear for the summer months too. Under Armour is one of the most elite fitness workout brands of all brands out there. They are also incredibly supportive of major athletic teams and fitness programs throughout the United States. When you shop for your next piece of Under Armour gear, be sure to check out their line of sports bras, which is one of my other favorite items the brand carries.
---
4

Danskin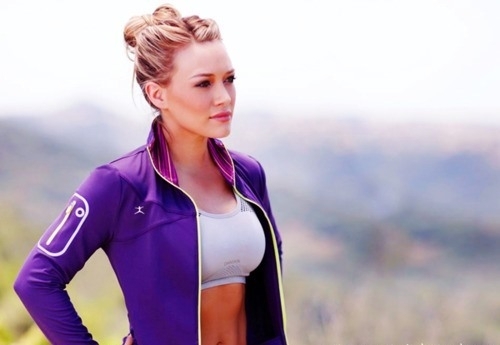 Danskin is an awesome brand of workout clothing to save money on, and look cute too! You can find Danskin at all major athletic stores, along with superstores like Costco and Walmart. Their line of free weights is also fantastic, by the way. I specifically love their cool, long sleeved fitness shirts for fall, along with their built-in bra tanks for everyday training. Danskin's line of clothing is by far one of the most cozy too. If you're a yoga fan, you'll totally dig their line of yoga clothing, which is super comfy and fits well so it doesn't slip and slide during your training. Plus, Danskin is one of the most well known brands for carrying quality dance attire out there. Danskin makes a complete line of all types of athletic wear ranging from dance to yoga, to running, weight lifting and everything in between.
---
5

Athleta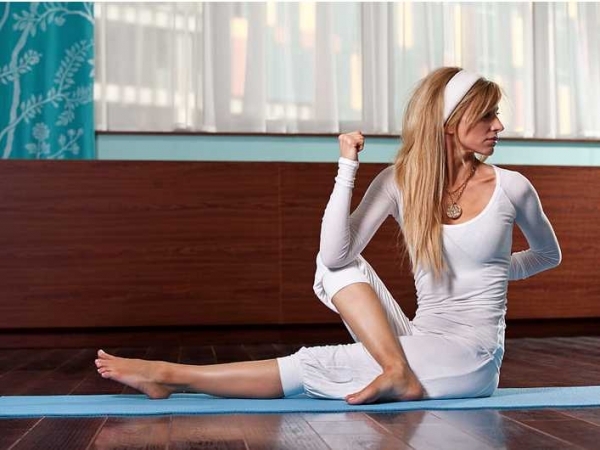 Have you heard of Athleta? They may not be the most well known company out there, but they are growing in popularity. Athleta carries complete lines of women's only workout gear and they are totally fabulous! I love their workout tanks and workout shorts, which are the only items I've tried by the company thus far. I have to admit though, I'm looking forward to trying their line of swimsuits, bras and undies that I've heard such good things about too. You can even find athletic friendly jackets and sweaters by the brand, to keep you covered when cold weather hits.
---
6

Marika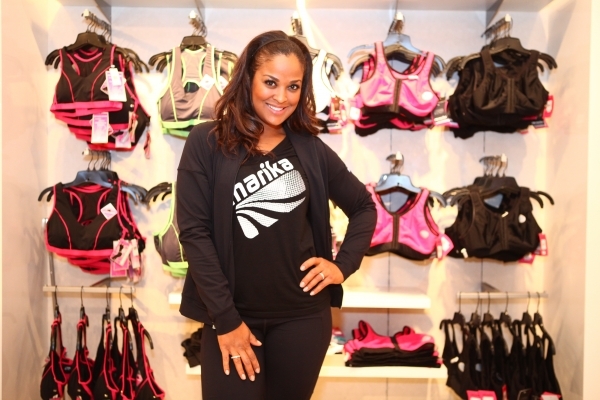 Marika is a line of workout clothing that's been around for 25 years, making them highly successful in the fitness industry. They specialize in multi-purpose workout wear, tailored to women only, which I totally love. You can buy their items online, or through some retail stores. Their clothing line is really nice and well fitting, and fabulous for preventing moisture build-up during your sweat sessions. Marika carries basic apparel items like shorts, pants, tanks, tees, undies, sports bras and even training-specific items like yoga pants, etc. The website is also great for regular sales, so be sure to check them out!
---
7

Adidas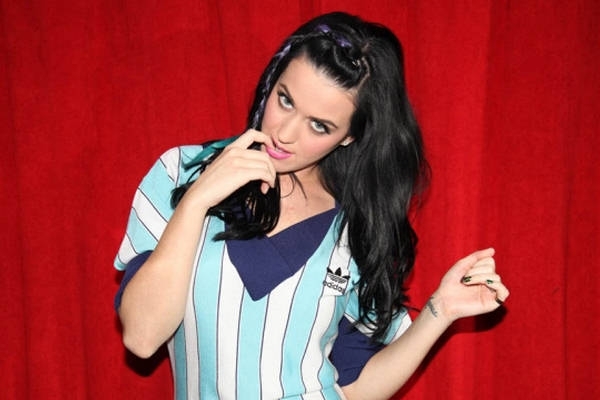 Lastly, one of the most popular brands of workout clothing, and one of the most affordable, is Adidas. Adidas makes a fabulous line of athletic and everyday shoes, which are some of my favorite shoes of all workout shoes. Plus, I love their line of track tees and shorts. As an athlete in high school, Adidas was my go to brand for comfort, price and sustainability. Their clothing and shoes hold up well for years to come and come in all types of cute designs. Adidas is also a leading brand for many national sports teams, which means if the big guys ( or girls) can trust this brand, so can you! Check out Adidas' line of shorts, tees, bras, socks, shoes and more. To save extra money, be sure to visit an outlet where you'll find even better prices than in wholesale stores alone.
We all know feeling good in what you're wearing can enhance a workout, so make your next outfit from a brand you trust.
Sources: store.nike.com, shop.reebok.com, underarmour.com, danskin.com, athleta.com, marika.com, adidas.com
---
Comments
Popular
Related
Recent