7 Fit Ways to Enjoy Your Outdoor Workouts ...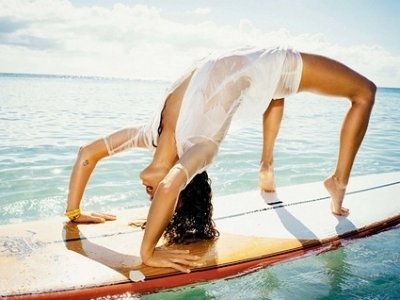 Year round, there are so many ways to enjoy your outdoor workouts. Burn calories while enjoying the beautiful outdoors with workouts like running, biking, hiking and more. Why do a monotonous workout in four walls when you can enjoy your exercise outside? I find outdoor workouts to be so much fun that it seems like the time flies by. I have often gone outside for a 9 mile run and it has turned into a 15 mile run because being outdoors is just that motivating! So are you ready to get outside for a workout? Then read the ways to enjoy your outdoor workouts:
1.

Running

Racking up 600-900 calories (based on weight and pace) burned in just an hour, running is a great way to get outside and explore the sights. And if you want to enjoy your running workout even more, pick a different running workout each session and take in the beautiful sights around you. Running is one of the best outdoor workouts that you can enjoy!
2.

Biking

Biking is a great way to get your workout in, allowing you to cover a larger distance while seeing the sights. And if you live in an area that is safe, you can even use your bike as a great method of transportation. Biking burns anywhere between 400-600 calories, based on weight and speed.
3.

Hiking

Your best workout is not waiting for you in an air-conditioned studio or on the treadmill in your basement, but in the great outdoors, hiking a beautiful trail. Hiking works the body because as you climb up, you work the muscles all at different angles and you can burn up to 540 calories in just one hour.
4.

Snow Boarding

Based on the slope and your skill level you can burn 400 calories per hour while snowboarding, and as you get into your workout you just may forget about time and do this for 4-5 hours. This will burn up to 2000 calories in a day of fun fitness!
5.

Swimming

Get slim while you swim by swimming laps and burning up to 500 calories in just an hour. If you are in a group, have a friendly competition with your friends and you can enjoy the outdoors while you get your workout in!
6.

Surfing

Get to the beach to try a surfing lesson and if you enjoy this fun fitness workout, you will have a new passion in the outdoors. This workout works your core and upper body while having a great time. Burning 200-300 calories in an hour while looking amazing, this is one workout you should definitely try!
7.

Rock Climbing

Want killer arms, back and shoulders? Then get outside for some rock climbing! If you are an adventure junkie, this sport may be perfect for you! And the best part is that you can burn 550 calories in an hour. So get to your local sporting goods store and get your gear, you may even be able to sign up for a tour or rock climbing lesson and get out to enjoy the great outdoors!

Now that you know the list of great workouts that you can enjoy while loving the outdoors, which one will you try first? Outdoor workouts are not only a blast but you will also find you are even in a better mood when you complete them. So hurry up and head outdoors!

{{#comments_count}} Show Commnents ({{comments_count}}) {{/comments_count}}