Work out in Style by Wearing These Sports Bras in 2016 ...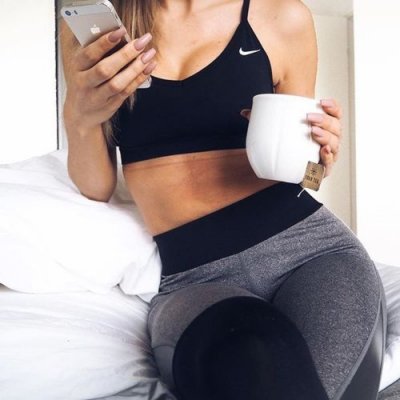 A good sports bra is your best friend when you're working out. It will give you the support you need and can also look stylish at the same time. Sports bras do need to be replaced now and then because they wear out and break down with use and when you wash them. In the market for some new ones for 2016? Here are some great options that will totally revolutionize your workout.
1.

Titika Active Mitchell Bra
titikaactive.com
$52.00
This sports bra holds things in place and lets you look good while you exercise.
luisaviaroma.com
$105.00
This one is a bit of a splurge, but you definitely get what you pay for.
simons.ca
$35.00
When it comes to brands, you can never go wrong with a sports bra from Nike.
jcpenney.com
$35.00
This one comes in a couple of colors and is machine washable.
6.

Victoria's Secret Padded Sports Bra
victoriassecret.com
$30.00
This one gives you tons of support and lets you look good while you exercise. Perfect!
wetseal.com
$10.00
You want this one, don't you? The colors are great!
sweatybetty.com
$65.00
If you want a cute sports bra that you don't have to cover up, this is the one for you.
9.

Adidas Infinite Series
polyvore.com
$27.00
I love the look of this one, don't you?
10.

Victoria's Secret Angel
victoriassecret.com
$35.00
Always wanted to be an angel? Now you can!
11.

Totally Padded Striders Edge
backcountry.com
$31.00
When you need a lightweight, but padded sports bra, this is the one to buy.
12.

New Balance the Tenderly
shoes.com
$42.00
Great support and a really fun color make this a great sports bra for your workouts.
15.

How about Some Polka Dots
polyvore.com
$22.00
Isn't this fun?
wetseal.com
$9.00
Not only do you get loads of support with this sports bra, but you also get a fantastic pink color.
17.

Shockingly Unshocking
onlineshoes.com
$48.00
Here's one that looks too good to cover up with clothes.
polyvore.com
$64.00
Isn't this one fabulous?
19.

Patagonia Strappy Bra
backwoods.com
$23.00
If comfort is what you crave, this sports bra will totally deliver.
farfetch.com
$185.00
Isn't this a fantastic 80s look? Would you wear it?