With all of the new, trending exercises and gyms, there are plenty of exercises to vary your workout. New studios, new workout classes, and new ways to change up the norm are just a few fun parts of the upcoming year. Fitness trends predict this will be the year when yoga regains its popularity. But, that is not the only way to work out; here are a few exercises to vary your workout that should not be missed this year.
---
1

Aerial Yoga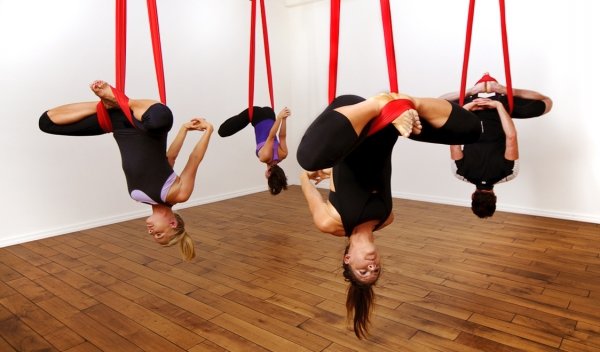 This form of yoga was created by a Broadway choreographer and gymnast, Christopher Harrison. This form of yoga uses aspect of gymnastics and Pilates to give a great core workout that seriously does not feel like a workout at all. As far as exercises to vary your workout go, this is great! I recently tried aerial yoga and loved it. This yoga is barely like yoga at all and feels more like your are playing on a swing for an hour… Except you are super sore the next day.
---
2

CrossFit
Gym heads can unite about this new and trending exercise method. If you like to sweat like a beast and feel near death, you must try CrossFit. CrossFit is a strength conditioning program that uses gymnastics, cardio, and Olympic weight lifting to give some massive muscle and respiratory endurance. This form of exercise is used by the Royal Danish Guards and can be easily recognized by its no frills gyms and intense workout regimens.
3

Races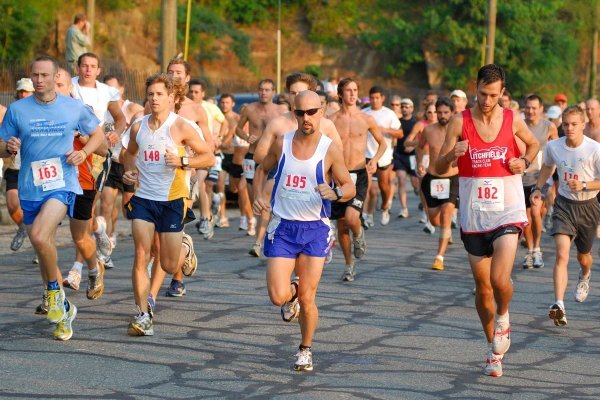 Races are making an impact in a big way. There was once a time when just running a 5k or marathon was enough. Now, races come with obstacle courses, zombies, mud, fire, and ultra marathon options. Really, whatever condition you want to race in, you can. If you have never competed in a race before, grab some of your closest friends and sign-up for a race in your area; it is sure to be a trend this year!
---
4

Ballet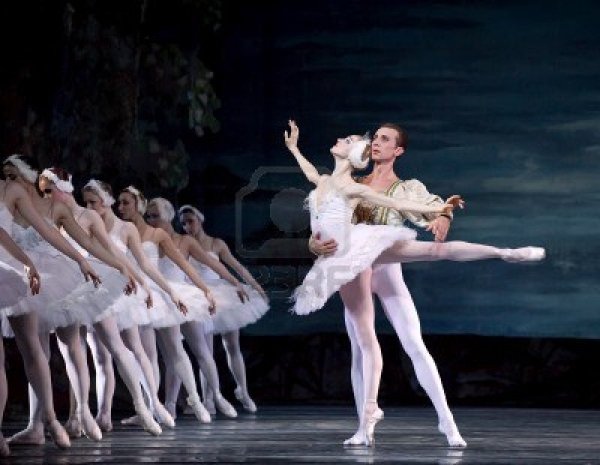 It seems like the entire conglomeration of Victoria's Secret models are currently working with dancer turned trainer Mary Helen Bowers. Bowers is the trainer who prepared Natalie Portman for her role in Black Swan. She has now opened ballet studios across the U.S., has a successful line of workout videos, and offers online classes for a one-time or monthly fee. Her classes and those like hers encourage long, lean muscles without bulk and with some massive flexibility.
---
5

Pure Barre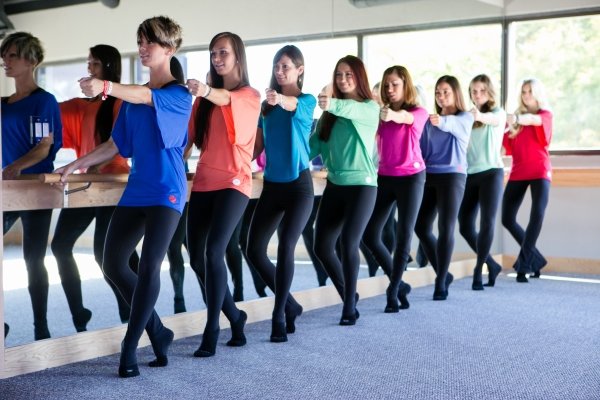 Pure Barre studios seem to be growing like weeds. Pure Barre is a low-impact workout that is designed just for women and all those problem areas we have. The Pure Barre workout uses ballet elements along with Pilates and weights. This class is great for those who want limited joint work or jumping, but want to feel like they have gotten a massive workout afterwards. In fact, a friend of mine swears by it for getting her pre-baby body back.
---
6

Soul-Cycle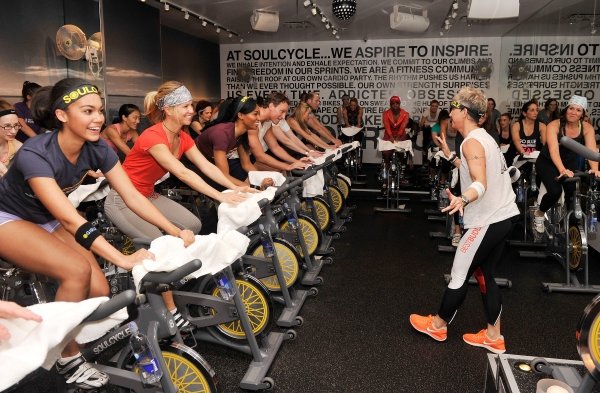 Many describe this cycling class as dancing on a bicycle. Soul-Cycle is a form of indoor cycling that pushes cycling classes beyond where they are already. This class is for those who like a solid sweat session and are not afraid of some hard work. Those who enjoy running or other intense cardio activities but get bored easily may find true love in this class; the music is always upbeat and the exercises change enough that you will never get bored.
---
7

Dancing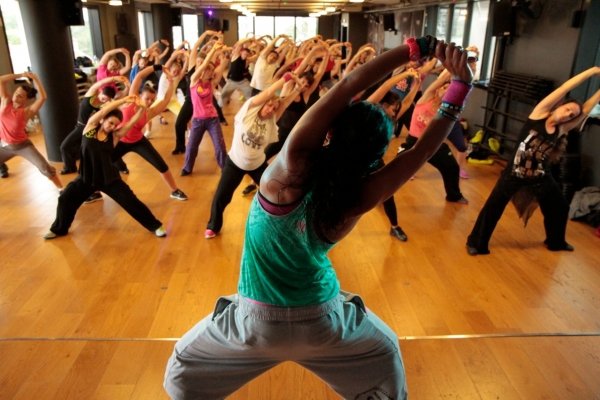 Zumba, Hip Hop, Ballroom, you name it, dancing is making a big impact in a big way. All of these forms of dance are gaining in popularity and it is no wonder. Classes are hardly ever boring and we are able to learn a new skill at the same time! What makes this even better is that you are working multiple muscle groups at once. This gets you burning loads of calories and gives you a whole body tone. Yes, please!
These are just a few of the great workouts that are trending this year. No matter what your fitness level or interest, there is some new workout that is sure to fit your fancy. What are some of your newly tried and favorite exercises?
---
Comments
Popular
Related
Recent