7 Ways to Take a Break from Intense Workouts and Still Get a Great Workout ...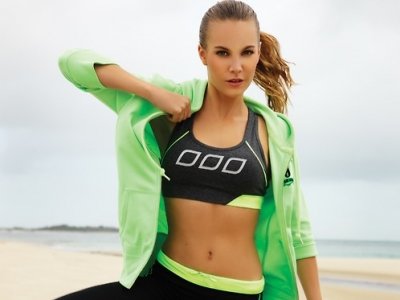 As your muscle soreness sets in from your latest workout, you may be wondering the ways to take a break from workouts that are intense. You still want to exercise but you cannot imagine doing another intense workout since you are feeling sore. Believe me, I can relate because as a trainer and major fitness enthusiast, I live this soreness on a weekly basis. But instead of giving up or taking a break from fitness completely, I create less intense workouts so that I can stay strong and slim. Let me help you with the ways to take a break from workouts that are intense and still get a workout that produces results!
1.

Jogging

Jogging is a challenging workout where you put your heart rate in a steady elevated state, rather than high intense workouts where your heart rate surges then drops. Jogging is also one of the effective ways to take a break from workouts that are intense while still burning a lot of calories.
2.

Speed Walking

If you are not up for a jog, go for a speed walk by pumping your arms and walking as fast as you can. Speed walking is not as extreme as high intense workouts but you can still elevate your heart rate and burn some major calories.
3.

Interval Training

For those looking to finish their workouts drenched in sweat but not have your heart rate in an elevated state throughout the workout, interval training is a great program for you to try. To begin your interval training, try walking for three minutes and jogging for one minute. Continue this for one hour to burn a substantial amount of calories and elevate your metabolic rate.
4.

Core Workout

Are you looking for ways to feel hard to the core? Then go for a core workout by doing all exercises that focus on the core. Begin with the plank, then go for 25 crunches, next leg lifts tightening your core (15 each leg), repeat for 4 sets and finish with a one mile run. This is an optimal way to strengthen your core and deviate away from an intense workout for the day! And the best part of this workout is the muscle soreness in your abs you feel the next day!
5.

Hiking

Enjoy the great outdoors with a scenic, beautiful hike. Hiking is an effective workout that can give you a break from high intensity fitness while still getting your workout in. I enjoy hiking local trails and if I am in the mood, I turn my hike into a light jog to up the ante in my workout!
6.

Calisthenics

Leg lifts, inner leg lifts and leg circles are just a few of the calisthenics that can help you give your body a break from high intensity workouts while still getting a great workout. Perform 15 each leg for 3 sets. Finish with a 2 minute squat hold. These exercises can help you to tone your body while you are watching your favorite television show or you can pair this with your current fitness routine!
7.

Resistance Training

To tone, strengthen and trim down, integrate some resistance training into your fitness regimen. Begin with just 5-8lb weights and build up to more. Resistance training will help you to burn more calories at rest since you will be building lean muscle. Muscle is metabolically active, while fat is not, so this will help you to trim down!

So now that I have shared with you some workouts that will help you take a break from more intense, which workout will you try first? My favorite is jogging because of the amazing mental and physical benefits I feel during and after. What about you? Wishing you a lifelong of great workouts, health and happiness!

{{#comments_count}} Show Commnents ({{comments_count}}) {{/comments_count}}