Getting your hands on the best yoga mats isn't too hard. Sure, you've got lots of choices, but there are lots of excellent yoga mats out there that are comfy, easy to tote around, durable and reasonably priced. You don't have to be a yoga master in order to get one of the best yoga mats. Check out some of the fine selections below, I think you'll find one that suits you perfectly!
---
1

Jade Harmony Professional Yoga Mat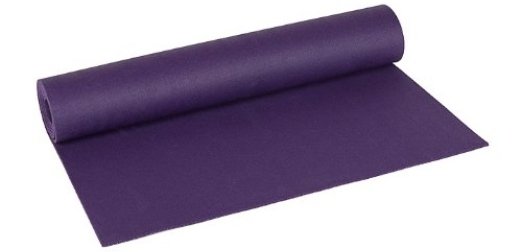 Jade Harmony yoga mats are arguably some of the best yoga mats on the market. Their Professional yoga mat is made without any PVC or ozone depleting substances so you can feel good about using it. It provides no-slip resistance even when you perspire so you feel good while you use it.
Price: $69.95 at rei.com
---
2

PrAna E.C.O. Yoga Mat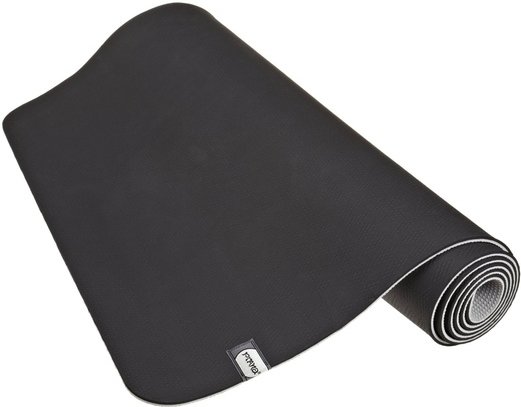 The prAna E.C.O. Yoga Mat is another excellent choice when it comes to yoga mats. It comes in vibrant colors, offers ample cushioning, has non-slip grip and it was made through a toxic-free manufacturing process.
Price: $48 at prana.com
Trendinig Stories
More Stories ...
3

Hugger Mugger Ultra Nature Collection Sticky Yoga Mat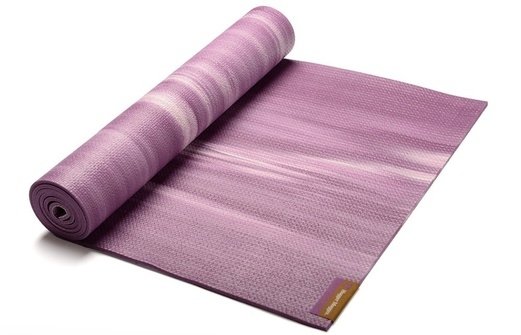 The antimicrobial sticky yoga mat by Hugger Mugger is not only easy-to-use due to its thick, non-slip rubber, but it also comes in four calming and beautiful colors. Just the look of this yoga mat alone will help make your next yoga session more soothing and peaceful.
Price: $40 at zozi.com
---
4

Manduka PRO the Black Mat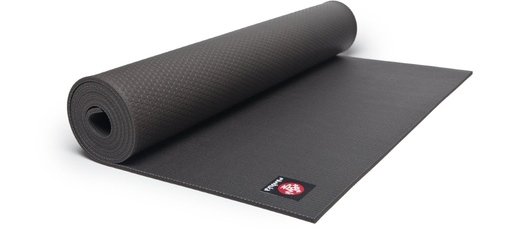 Although this yoga mat is on the pricier side, if you're serious about yoga and pilates and need a dependable, durable mat, it's worth every cent! The Black Mat is thick, dense, non-slip and offers the unrivaled comfort while you practice.
Price: $100 at manduka.com
---
5

Aurorae Yoga Mat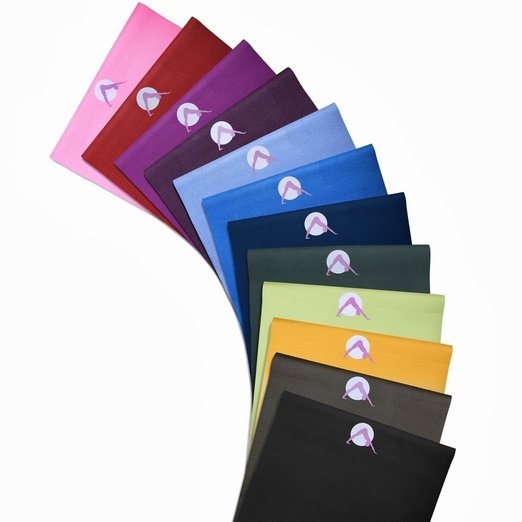 Memory foam has made its way to yoga mats! Aurorae's yoga mat is super thick so you can stretch, balance and breathe with ease. It's also free of phthalates and latex and comes in an array of colors that is said to help with concentration.
Price: $35 at amazon.com
---
6

Gaiam Sol Dry Grip Yoga Mat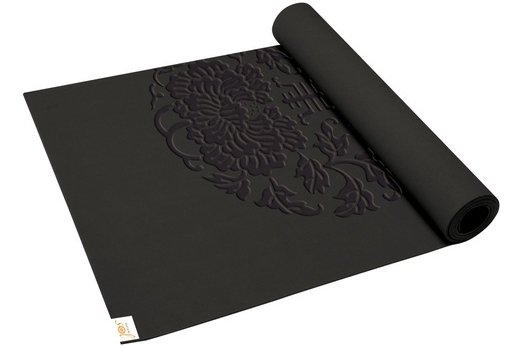 This yoga mat is for the Bikram yogis in the house. This mat has a top coat that wicks away moisture that improves grip as it gets hotter. In addition, it also contains "closed cell material" that keeps germs and odors away.
Price: $69.98 at gaiam.com
---
7

YogaAccessories Extra Thick Deluxe Yoga Mat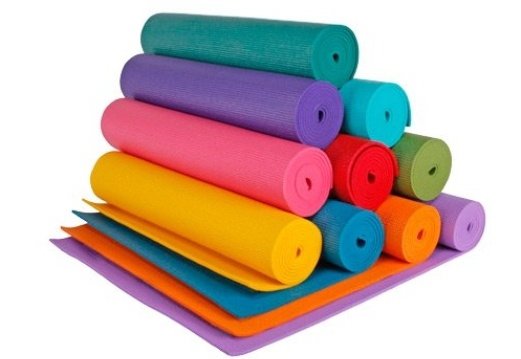 YogaAccessories got me with just the name of this yoga mat! Who doesn't want a mat that's extra thick and deluxe? This ¼" mat comes in a rainbow of colors and is longer than most mats at 74 inches and is durable to boot!
Price: $21.45 at amazon.com
---
8

Sophie Leininger Magic Carpet Yoga Mat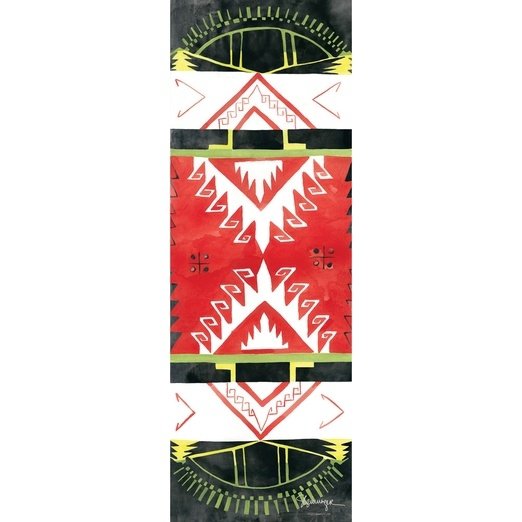 Who wouldn't want to go on a magic carpet ride? I know I would and The Magic Carpet yoga mat allows us to take our yoga practice to new heights. This stylish and soft yoga mat comes in various colors and designs all hand painted by artist Sophie Leininger and digitally transferred with non-toxic ink.
Price: $98 at anthropologie.com
---
9

ADIDAS by STELLA MCCARTNEY Yoga Mat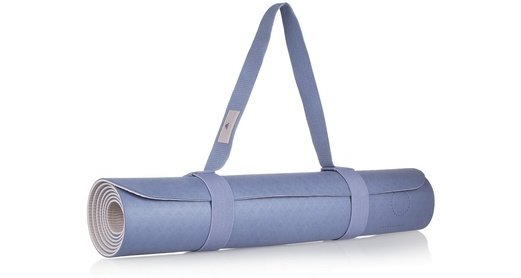 What do you get when one of the top sportswear brands collaborates with one of the top fashion designers? A line of megachic apparel and accessories that you won't find anywhere else. This yoga mat is made with thermoplastic elastomer, natural rubber and EVA and has it's own carry handles for easy get up and go
Price: $75 at adidas.com
---
10

Lululemon the Mat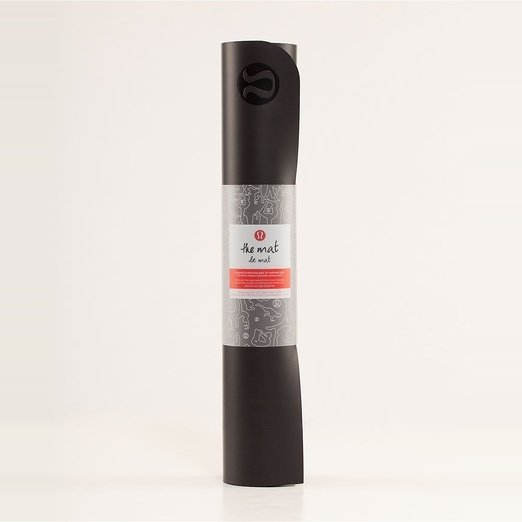 Lululemon's yoga mat aptly called The Mat, provides support and cushioning for a soft, comfy feel. It's also coated in polyurethane for a sturdy non-slip grip and antimicrobial additives so your mat stays clean and mean!
Price: $68 at shop.lululemon.com
---
11

Natural Fitness Powerhouse Mat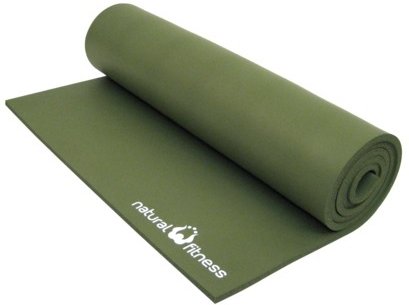 Natural Fitness brings us a more budget-friendly option to a great yoga mat. This mat is comfortable, provides support and is double-sided with a non-slip surface so you can stay steady while you stretch.
Price: $29.99 at target.com
---
12

Kulae TpECOmat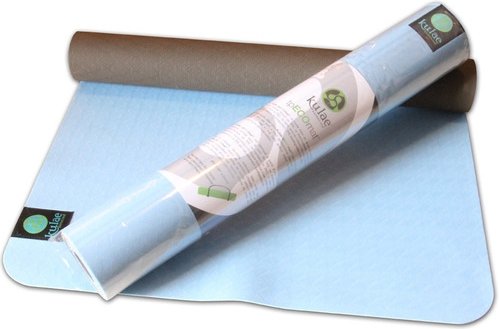 Kulae's yoga mat was designed to be 4 inches longer than most yoga mats so that its compatible with all different styles of yoga. It also utilizes closed cell technology so germs, bacteria and odors have no room on your mat. Plus, it weighs in at less than 2 pounds making it one of the most lightweight mats around.
Price: $48 at kulae.com
---
13

Danskin Now Yoga and Fitness Mat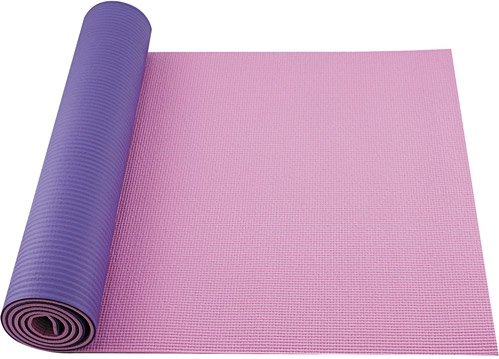 Danskin's versatile yoga mat offers the maximum in comfort and support. This is another mat that was designed to support a diverse range of floor exercises so you can comfortably warm up, stretch and pose to your heart's content!
Price: $19.77 at walmart.com
A good yoga mat can make a huge difference in your workout so it's worth it to find a high quality mat that really supports you.You can find a variety of mats in different price ranges that'll make your time on the mat that much more enjoyable!
---
Comments
Popular
Related
Recent