COMMENT
Working out is one of the best ways to give your confidence a boost and stay in shape. But while you're working out, you should be wearing a sports bra to keep your breasts from getting in the or from causing undue jiggling that could lead to sagging and pain later. Fortunately, there are loads of great sports bras for body positive women. Browse the bra collection at Knix for anything you could ever want or need. Meanwhile, check out these great sports bras.
1. 8-in-1 Evolution Bra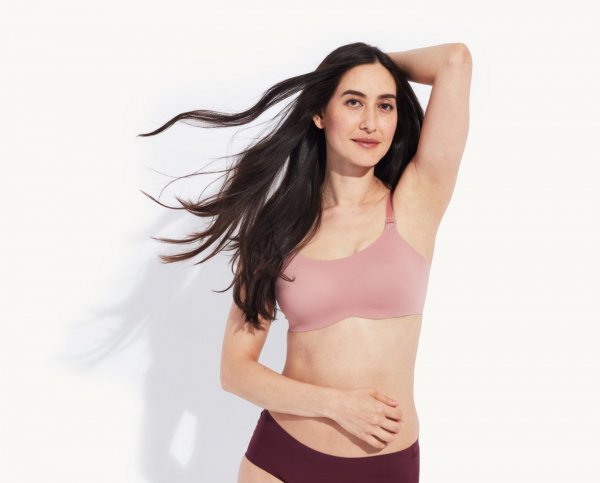 You might call this the most comfortable bra in the world. It gives you the support you need without any underwire or padding. That makes it a great choice for being active or lounging around. The bra is reversible and has straps that you can swap around to wear with different types of tops. In fact, there are 8 ways to wear this bra and the performance fabric wicks moisture and and repels odor.
Padded 8-in-1 Evolution Bra
Explore more ...