7 Things Every 💯 Fit Girl 💪🏼 Does before Going to a Party 🎉 ...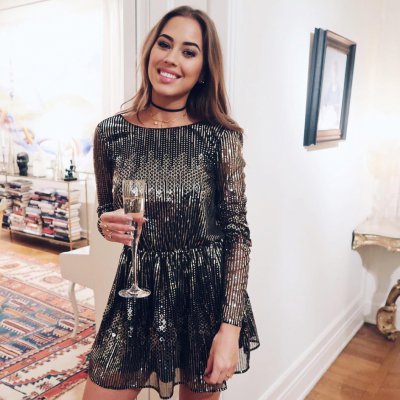 So it is Saturday and you have exciting plans because you were invited to a party tonight. It is your bestie's birthday so you want to put on your evening wear and rock the night in style. But before you go, since fitness is a large part of your life, there are certain things you will most definitely want to do. Exercise, eating healthy and looking your best are always top of your priorities so when you get to the party you will want to feel and look great. So maintain your fit girl status and check out the things that every fit girl does before going to a party. Now go have a blast!
1.

Find Time for a Workout

If you are heading to a party, chances are you are probably not going to eat perfectly. You may even have an alcoholic beverage so do so guilt free by getting your workout in before you get glammed up. Just a one hour high intensity workout can have you burning 600 calories and start your party on the right note.
2.

Drink Plenty of Water

Drink water throughout the day and stay hydrated because you will likely be eating higher sodium foods at the party and if you drink you will dehydrate your muscles. So drink up for your health and maintain your fit girl status.
3.

Make Healthy Food Choices

Throughout the day this fit girl wants to do it right. Salads, fruit and veggies are a fit girl's best friend. So make healthy choices before you go to the party and of course every other day. It about a healthy lifestyle not a phase in your life!
4.

Dress in a Fitted Outfit to Show Results

Wear a fitted outfit to show the results of your hard-earned efforts at the gym. And fitted clothes do help you to make better food choices because who wants to wear a dress busting at the seams because of overeating one night. So wear an outfit that skims your body!
5.

Puts Extra Effort in Making Herself Look Tip Top

Since you spend countless hours exercising each week, do not spend five seconds getting ready for a party. Put some extra effort into the way you look and show off all the effort you put into your fitness sessions. After all, you earned it!
6.

Eats a Small Meal before

Before you head to a party eat a small, healthy meal. Then when you arrive at the party you will not be famished, not worry about overeating and make more mindful choices!
7.

Smiles at the Results and Heads out the Door Happily

Smile at the results you earned through your exercise, healthy eating and efforts in getting ready! Tighten those muscles and look at all the results you achieved by making fitness a part of your life. And go have a blast with your friends as you party the night away!

Now go have a fit, fab night and do not forget to be mindful of the food choices you make. Do not stay out too late because tomorrow you likely have an early workout planned for the day!

{{#comments_count}} Show Commnents ({{comments_count}}) {{/comments_count}}