You should be able to work out without having to stress over finding effective gym bags that are affordable. I always hate the search for the perfect duffel bag, only to cringe at its absurd cost. Finding a bag that is sturdy enough for your trips to the gym for under $30 can sometimes seem like a daunting task. These cute and sporty gym bags that are affordable will finally put an end to your constant hunt.
---
1

Rockland Bel-Air 19 Inch Carry-on Tote Duffle Bag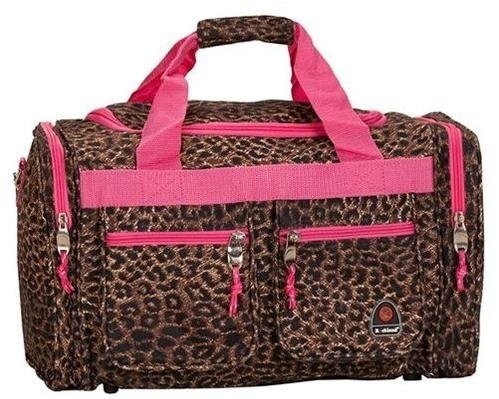 Ranging from $17.51 - $26 depending on the black or pink accents, this sweet pink leopard duffel bag from Overstock.com is one of my favorite gym bags that are affordable. The size comes in at about 18 inches, yet will still provide you with enough space to fit your workout goods.
---
2

Reebok Slimm 21-Inch Duffel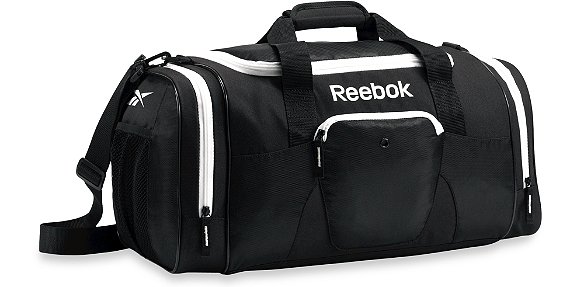 This quality product from Reebok is definitely one of the best gym bags available on the market. At only $20, it's clear that the sporty brand has worked its magic; as I am completely obsessed with all things pink, I'm ecstatic to hear that this bag has also been released in a pink and black version (as well as in blue and white). Both colors are currently available for purchase on Amazon.com and at Bed, Bath and Beyond.
---
3

Samsonite Tote-a-Ton Bag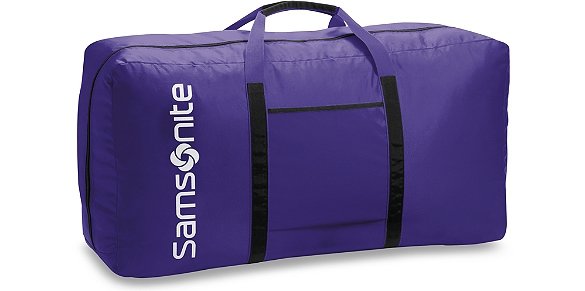 The best part about this heavy duty bag is that it is versatile enough to be used for a trip to the gym or for traveling in general. Its innovative design is completely refreshing; paired with the strong material and inexpensive price of $20, you can't go wrong trusting this 32.5 inch bag to carry all of your precious workout gear.
---
4

Xersion Lux Gym Bag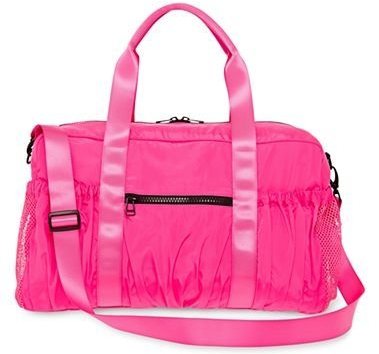 This brightly colored piece from JCPenney definitely packs a punch when it comes to carrying all of your exercise equipment. If you're itching to hit the gym in style, this is certainly your best choice! If you don't believe me, the satin feel of this $20 bag will more than convince you.
---
5

Nike Brasilia 5 Extra Small Duffle Bag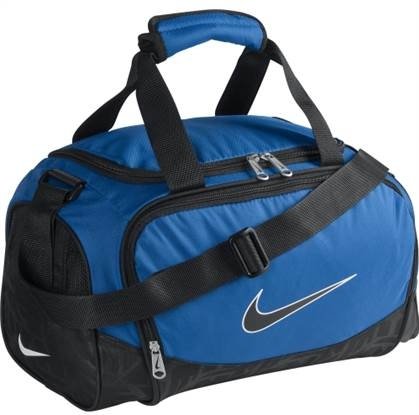 I am in love with both the sturdiness and color of this next duffel bag. If you prefer a smaller bag, this may be the perfect option for you. I wouldn't worry about the size not being big enough; Nike is known as one of the leading brands in sportswear for a reason. This will set you back by $25 at DicksSportingGoods.com.
---
6

Everest 24 Inch Deluxe Sports Travel Duffel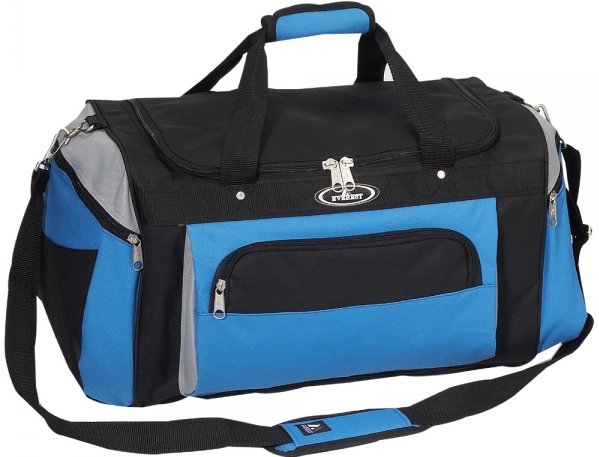 Available in a variety of colors, I love that this next gym bag from Wayfair.com is multi-purpose. When it comes to my tough Zumba days, I never have to worry about whether my clean wardrobe changes will get mixed up with the used ones due to the vast amount of pockets on this $20 duffel.
7

Zebra Duffle Gym Cheer Bag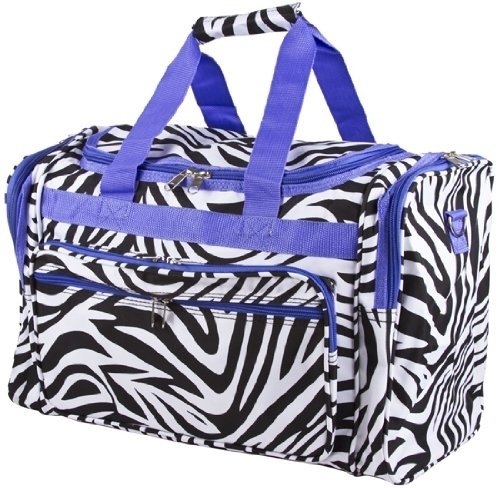 Lastly, this duffel bag is amazingly affordable and beautiful at the same time! From its surprisingly spacious insides to the strong handles, this colorful piece is well constructed and can be easily stored; because of its fabulous design, the overall uses of this $16 bag are endless. It also comes in different fun shades, prints and sizes. You will want to pinch yourself after seeing how well this gym bag from Amazon.com works!
Searching for the best products when going to the gym shouldn't have to be a grand affair. What are your favorite places to shop for gym bags? What are your favorite brands for sportswear?
---
Popular
Related
Recent