7 Energy Products for Girls on the Go ...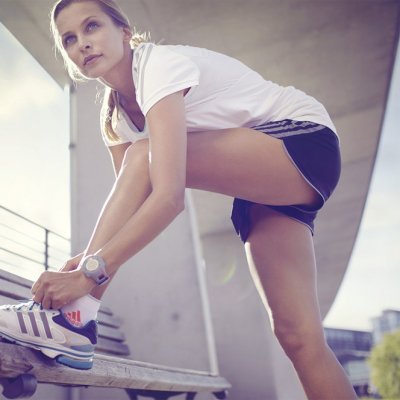 Energy products are the perfect solution for girls on go, for those times when you need a quick boost of energy to help you perform at your best. If you are ever rushed off your feet at work and don't have the time to refuel before hitting the gym, then energy products are your friend. The market is flooded with products that claim to help you combat fatigue during gruelling workouts and keep you at your optimum, but which are the best ones? These 7 energy products for girls on the go are some of the top products out there.
Cliff bars come in three tasty flavours: chocolate Chip, Oatmeal Raisin Walnut and Crunchy Peanut Butter, the latter is my favourite! These energy bars are packed with nutritional goodness – rolled oats, protein and fibre. They come in handy little packets that fit nicely in your pocket and they will definitively refuel you before or after an intense workout. Almost a meal in a bar; Cliff Bars are my number one recommendation for girls on the go. clifbar.co.uk
Sports Beans are simply the jellybean mixed with some va va voom! They are designed to be used whilst you are exercising to aid endurance and performance. A few years back I use to do a lot of long distance runs and I found these jellybeans by far the best running product out there. They should really be called magic beans; they taste good they are easy to smuggle into your running clothing without weighing you down and they will keep you fuelled for wherever you're going to. A must have for all athletes. sportbeans.com
Yet another convenient way to get energised while on the move, Bounce Energy Balls come in a range of flavours and are stocked at a lot of health food stores and fitness centres. This is a winning product for when you are flagging in energy and need to reach for some sustenance. bouncefoods.com
Little Miracles are a drinks range that are fairly new to the market. The 2015 collection comes in four very tasty flavours, although my favourite is the 'White Tea and Cherry' flavour. These drinks are great if you are looking for a quick pick me up, and some mega hydration to boot. Packed with flavour these drinks are a lot lighter and less sugary than many other branded ones the shelf. drinklittlemiracles.com
This powdered electrolyte drink is so great at keeping you hydrated during long bouts of sports. Guzzle down this energy drink that is packed with easily digestible carbohydrates and sodium to promote hydration. All you need to do is add some of the powder to your water bottle to boost your performance during long workouts. I would highly recommend this product for swimmers and cyclist as a fairly cheap and effective way of keeping you up to speed. scienceinsport.com
Perfect for long trails and day adventures this range of granola and protein bars are tasty and easy to digest. They are an affordable and tasty product making them an energy staple for hikers all around the world as a packed lunch must have. These may not be the flashiest of products but are not to be overlooked. naturevalley.com
Although not a product per-se the wholesome and original food sustenance is the banana. A natural source of energy and fibre, bananas are convenient as they can be found is most grocery stores and are cheap to buy. Despite the fact they can easily get squashed in your bag, the retro banana should be a staple in every sports people's life. Fuel yourself with natures candy.
Whilst energy products can't do the running for you (unfortunately you need your own will power and motivation for that) they can provide you with the energy and fuel to keep you at your workouts for longer. They are ideal for busy, active people who don't want their exercise regimes to suffer because of their hectic schedules and for those who want to exercise consistently over a prolonged duration of time. These really are some of the best energy giving products on the market and a must have for sporty girls on the go. Which of these products have you tried?
{{#comments_count}} Show Commnents ({{comments_count}}) {{/comments_count}}