COMMENT
Weight lifting is a fabulous form of exercise because it helps you build lean muscle mass, which has many benefits. It will make you stronger so that lifting and moving become easier, whether you're hefting your toddler or carrying the groceries in from the car. Lean muscle mass also boosts your metabolism, helping your body burn more calories. If you're a die-hard weights lover (or even if you're not), these quotes should inspire you to keep right on loving it.
1. "Well It's Not Going to Lift Itself"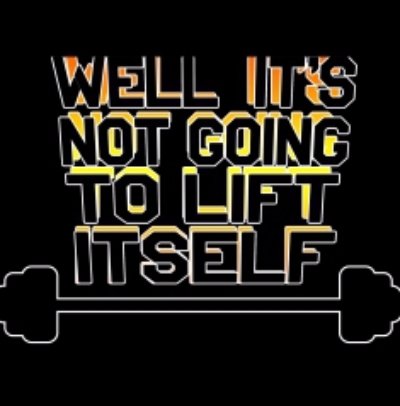 "I Run on Caffeine, Sarcasm, Lifting Weights, and Inappropriate Thoughts"